THE TRIAL OF THE CATONSVILLE NINE
JANUARY 16 – FEBRUARY 23, 2019
The unlikely activists that set the nation ablaze
WRITTEN BY DANIEL BERRIGAN
DIRECTED and ADAPTED BY JACK CUMMINGS III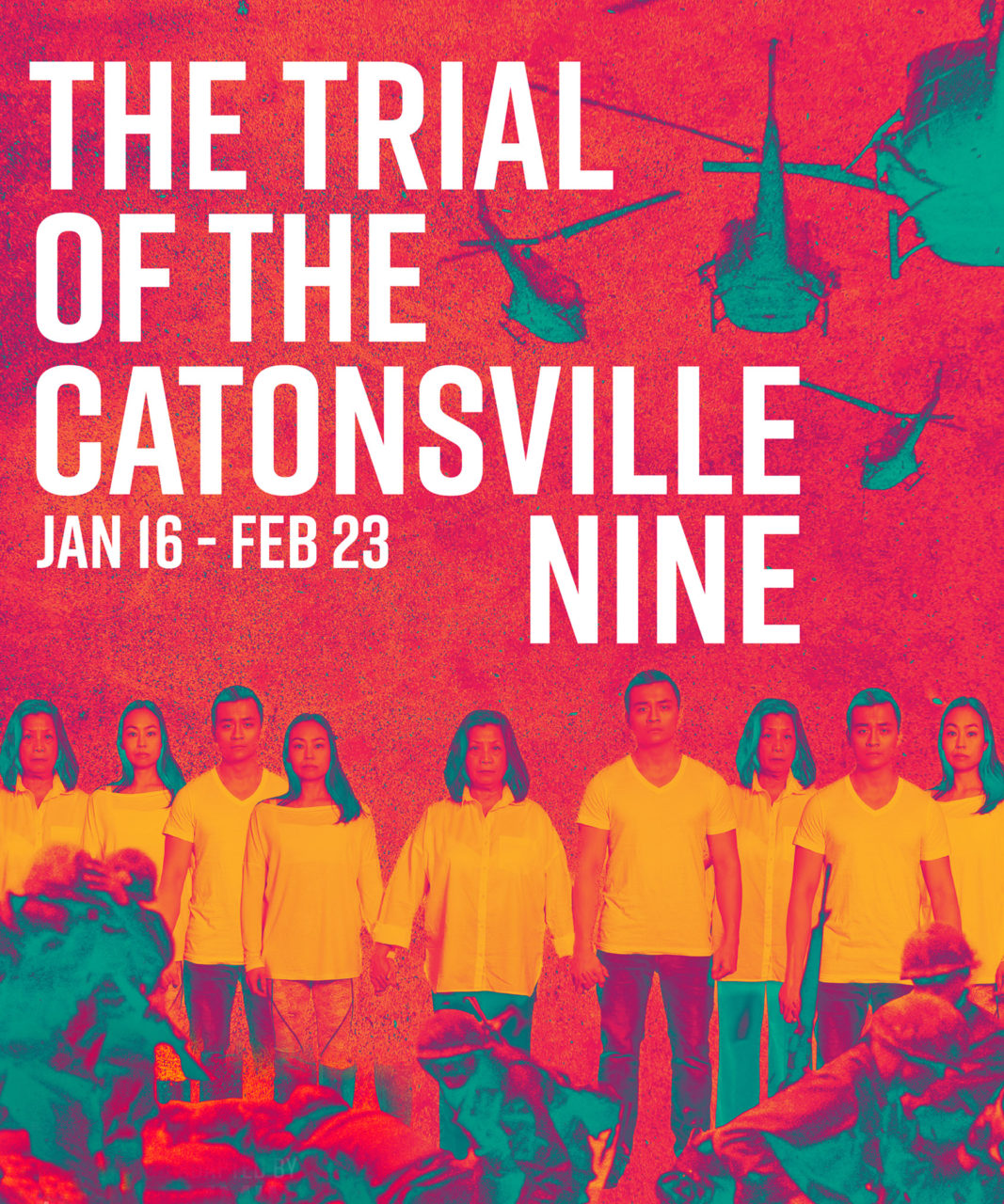 JANUARY 16 – FEBRUARY 23, 2019
It is 1968 and the war is raging in Vietnam.  A draft card is viewed by many as a death certificate. In the midst of a divided country, with corrosive mistrust in government and authority, nine would-be bystanders in Catonsville, Maryland decide that complacency is complicity — it is time for action. Their single act of conscience to halt the draft awakens a national resistance.
Transport Group Artistic Director Jack Cummings III has radically re-imagined this provocative piece of theatre created from the actual court transcripts of the Catonsville Nine trial. Actors David Huynh, Mia Katigback and Eunice Wong play over a dozen roles as they excavate the stories and inspiration behind these history-making activists.
This production is produced in partnership with the National Asian American Theatre Company (NAATCO).
Run time: 85 minutes, no intermission.
David Huynh
Mia Katigbak
Eunice Wong
Jack Cummings III
Director
Kristina Corcoran Williams
Dramaturg
Peiyi Wong
Scenic & Costume Designer
R. Lee Kennedy
Lighting Designer
Fan Zhang
Sound Designer
Saturday, February 9th
Frida Berrigan, author of It Runs in the Family: On Being Raised by Radicals and Growing into Rebellious Motherhood. Daughter of Philip Berrigan.
Sunday, February 10th
John Dear and Chris Hedges, an American journalist and author of War is a Force that Gives us Meaning. John Dear is an activist and author of Living Peace: Jesus the Rebel.
Sunday, February 17th
Melissa Slaughter and Alex Chester from the podcast "We're Not All Ninjas" will moderate a talkback with the Catonsville company.
Explore Our Past Shows